14dec5:00 pm5:20 pmFeaturedDesign Challenges in Youth-Safe VR EnvironmentsEileen Oconnor5:00 pm - 5:20 pm
Event Details

After many years of using VR environments in graduate classes, and teaching others how to create these environments within graduate courses, I will be designing pre-developed VR environments for youth, in K-12 schools and in other youth-oriented organizations. I plan to work with the affordances such as though now coming available through Kitely's Virtual Private Networks to create a youth-safe interface and a practical registration system, and, very importantly quasi-designed environments that simplifies development while leaving flexibility and optimization by the school or organization itself.

I am working through design considerations for developing the VR interface but also for providing sufficient scaffolding so that other adult instructors will know how to use these spaces effectively with sound pedagogical principles so they can work within the significant advantage that VR can bring to geographically distant ways of instructing youth.
Time

(Saturday) 5:00 pm - 5:20 pm
Location

OSCC Keynote Regions

Hypergrid address: http://cc.opensimulator.org:8002/
Organizer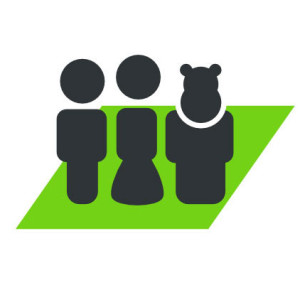 Speakers for this event
Eileen O'Connor

Eileen O'Connor

Professor / MALET, SUNY

During the past 13 years, I have been involved in using VR environments for my students in graduate school at SUNY Empire State College; for the past five years I have taught others how to create education-level open-source environments. I come from a STEM background having been a chemist in government and industry, working for IBM in the 1980s, and completing a master's in civil engineering. I returned to school for a doctorate in science and technology education and have involved in higher ed venues within the State University of New York over the past 20 years integrating science and technologies with sound pedagogical practices.

Professor / MALET, SUNY