14dec8:30 am8:50 amFeaturedOpenSimulator Goes VR Google CardboardGeorg Schneeberger / Herzstein Dev8:30 am - 8:50 am Event TagsTechnical
Event Details

How can an OAR be brought to Google Cardboard. The first steps I did by using the tool "Transforming an OAR to Unity" which is provided by Fumi Iseki, Austin Tate, Daichi Mizumaki und Kohe Suzuki. The tool was presented by Austin Tate in OSCC18.
The transformation, I did it by using Ubuntu Unix, turns the OAR content into DAE files which I imported to Unity. Then I embedded the functions that Google provides for Cardboard development with Unity. Next step was to create an intuitive navigation tool for Google Cardboard users. The tool provides ways of exploring the OAR/virtual world inside a Google Cardboard app, similar to moving an Avatar in Opensimulator. Just there is no such thing as an Avatar in the Google Cardboard because you always have a First Person VR view. The navigation tool I developed provides these basic functions: Fast Fly, Fly, Walk, Stand and Teleport-Home. That is in fact not all. A tuning of collision and various timer settings had to be done.
THE FAKED VR app, which I will demonstrate, gives a working example everyone can download from the Google Play Store.
Time

(Saturday) 8:30 am - 8:50 am
Location

OSCC Keynote Regions

Hypergrid address: http://cc.opensimulator.org:8002/
Organizer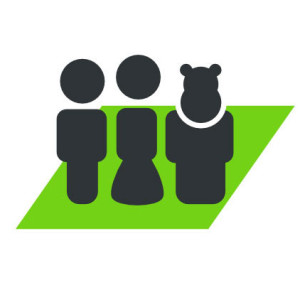 Speakers for this event
Georg Schneeberger / Herzstein Dev

Georg Schneeberger / Herzstein Dev

Computer Science / AI Development

I finished these days my Bachelor in Computer Science (AI Development) at the University of Malta. I took a class in Opensimulator my father lectured when I was at high school . Now I developed a tool for the benefit of this world which I want to present. I search for a high paid job in software development. *LOL*

Computer Science / AI Development