15dec9:30 am10:20 amFeaturedGUINEVERE - Learn a Language Through Games in Virtual WorldsHeike Philp & Michael Thomas & Silvia Benini9:30 am - 10:20 am
Event Details

The 2 year EU funded project GUINEVERE has come to a close and the final project results are being presented. There are quite a few give-aways for the participants in form of studies on the theory of game design/ gamification and best practice guidelines for teachers. The GUINEVERE server in OpenSim has been the sandbox for the teacher training and several games have been created which are stunning in variety and building and scripting skills.A mobile app has been developed to use imagery from virtual worlds to create interactive stories by language teachers.

GUINEVERE stands for "Games Used IN Engaging Virtual Environments for Real-time language Education."  The project (http://guinevereproject.eu) is coordinated by the University of Central Lancashire in the UK together with the University of Istanbul in Turkey, let's talk online in Belgium, 3DLS in the Netherlands and Italian University Line in Italy.
Time

(Sunday) 9:30 am - 10:20 am
Location

OSCC Keynote Regions

Hypergrid address: http://cc.opensimulator.org:8002/
Organizer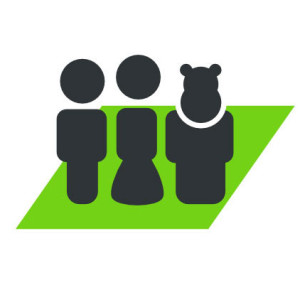 Speakers for this event
Heike Philp

Heike Philp

CEO Let\'s Talk Online SPRL

Heike Philp is CEO of let's talk online sprl, an immersive education specialist for language teaching and learning. She is co-initiator of EU funded LANCELOT (virtual classroom) and AVALON (virtual world) and the CAMELOT project (machinima for language teachers) and GUINEVERE (games in virtual worlds). She is founder of the Virtual Round Table Conference and co-owns EduNation in Second Life.

CEO Let\'s Talk Online SPRL

Michael Thomas

Silvia Benini

Silvia Benini

Senior Research Assistance, GUINEVERE

Dr Silvia Benini works at the University of Central Lancashire (UK) as senior research assistant for the GUINEVERE project and she is also a tutor and lecturer in the School of Modern Languages and Applied Linguistics at the University of Limerick (Ireland).

Senior Research Assistance, GUINEVERE