Business & Enterprise Track
The Business & Enterprise track will feature sessions that cover a broad range of uses related to doing business in and with OpenSimulator, such as those by grid hosts, third party developers, private entrepreneurs, in-world and enterprise businesses, as well as corporations and organizations using OpenSimulator for marketing, fundraising, product research, focus groups, and more.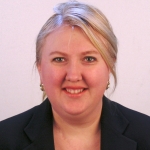 Maria Korolov | Avatar: Maria Korolov
Business & Enterprise Track Leader
The Business & Enterprise track is led by Maria Korolov.  Maria Korolov has been covering revolutions for the past twenty years. Economic, political, military — and technological. She's reported from Russia, Chechnya, Afghanistan, China, and more than a dozen other countries. For the past five years, she's been the editor and publisher of Hypergrid Business, an online publication covering enterprise uses of virtual environment and the Hyperica directoryof hypergrid destinations.
Video Stream

Live streaming video by Ustream
Track Schedule
ALL TIMES LISTED IN PACIFIC STANDARD TIME (PST/SLT) (-8 GMT)
TO CONVERT TO YOUR LOCAL TIME, USE THE TIME ZONE CONVERTER.
View the OpenSimulator Community Conference 2014 schedule & directory.