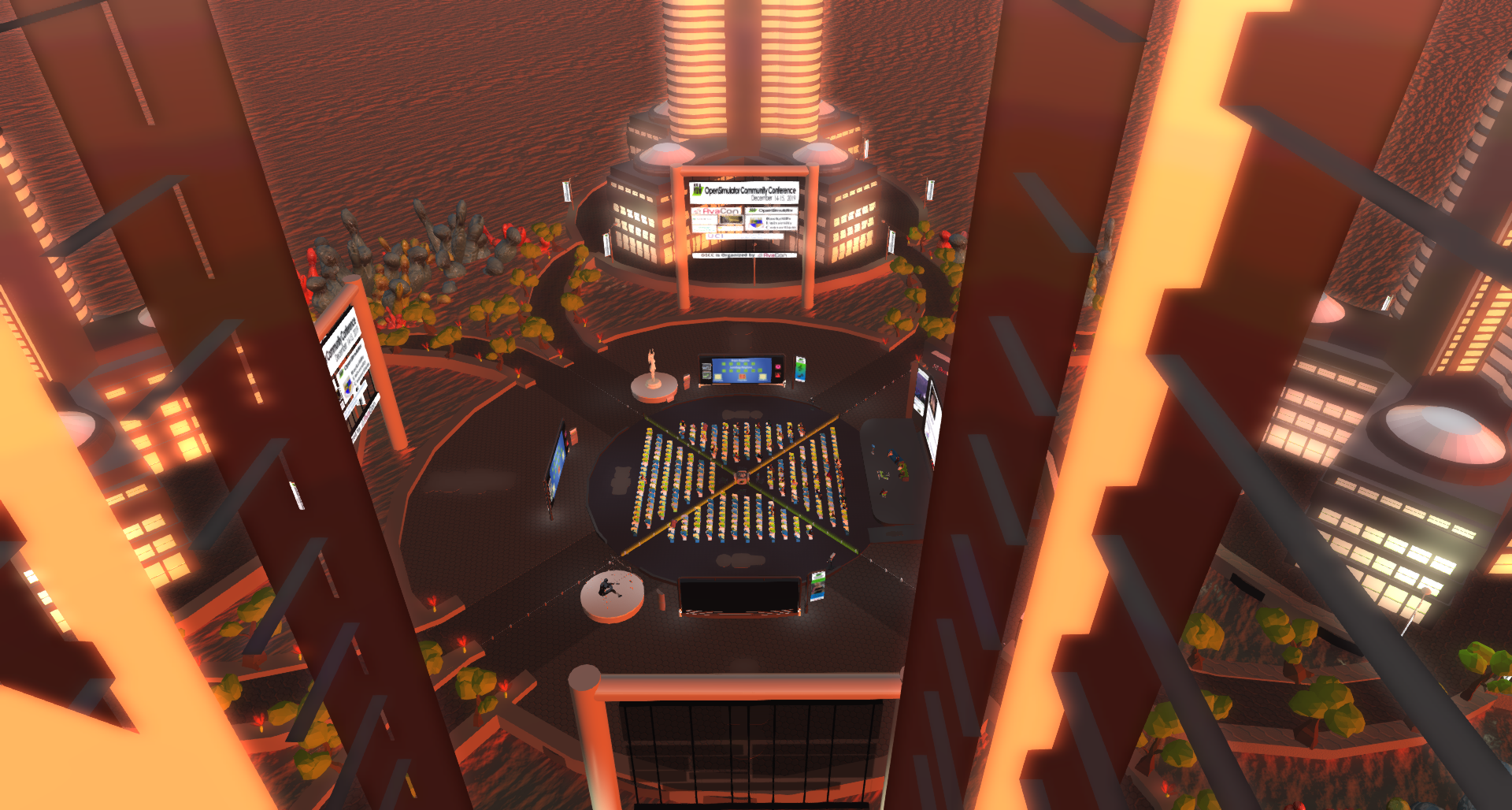 OSCC 2022 Welcome / OpenSimulator Core Developers
Welcome to the 10th annual OpenSimulator Community Conference. This year's event features presenters across the globe who will be highlighting the user projects and core development work of the OpenSimulator platform. We will kick off #OSCC22 with an overview of the latest features in the OpenSimulator software update and conversation with Core Developers of the platform.
Find out where the platform is headed and learn more about the developers who make the software happen!
Speakers
Crista Lopes

University of California Irvine, Professor & OpenSimulator Core Developer

Crista Lopes (Diva Canto) is a professor within the Department of Informatics, Donald Bren School of Information and Computer Sciences at the University of California Irvine (https://www.ics.uci.edu/~lopes/) and a core OpenSimulator developer.

Cynthia Calongne / Lyr Lobo

OSCC Co-Chair, Professor

Lyr is a Professor at Parker University in Dallas, Texas and a VR researcher. Since 2005, she taught 54 university classes in virtual worlds and mentored 800+ 13-year-old students. Her team won the $25,000 Grand Prize for their space simulation and she received the Thinkerer Award for her passion for virtual world education. She loves OpenSimulator and is proud to be a member of the OSCC Organizing Committee.

Joyce Bettencourt / Rhiannon Chatnoir

AvaCon, Inc., Co-Founder

Joyce Bettencourt is co-founder and Vice President of AvaCon, Inc.(https://avacon.org), a 501c3 nonprofit dedicated to promoting the growth, enhancement, and development of the metaverse, virtual worlds, augmented reality and 3D immersive spaces. AvaCon were organizers of 2010 in Boston & 2011 in Oakland Second Life Community Convention, the Federal Consortium of Virtual Worlds virtual workshops, and the ongoing OpenSimulator Community Conference. AvaCon also currently fiscally sponsors the nonprofit community of practice, Nonprofit Commons in Second Life, where Joyce has been a community leader and host of weekly Friday meetings.

In addition, she is Creative Director of The Vesuvius Group (http://thevesuviusgroup.com), a collaborative studio specializing in developing online immersive and social environments for community-building. Joyce is a 2012 graduate of the Singularity University Graduate Studies program, focused on applying exponential technologies to addressing Global Grand Challenges.

Previously she was digital media producer for the Online Leadership Program at the educational nonprofit Global Kids and helped produce digital media learning content including the Second Life Curriculum, many virtual and physical world events, and the social issue game CONSENT! As her avatar Rhiannon Chatnoir, she has organized numerous social good online events, including the Virtual Haiti Relief campaign within the virtual world of Second Life that helped raise awareness and $10,000 USD in virtual micro transactions.

http://about.me/joycebettencourt

Kevin Cozens / Andrew Hellershanks

OpenSimulator Core Developer

Kevin has been coding for open-source projects since 1992 including being a member of the OpenSimulator Core Developer team since March of 2014, and created, or maintains several add-on modules including the OpenSimSearch (https://github.com/kcozens/OpenSimSearch), OpenSimProfile (https://github.com/kcozens/OpenSimProfile), and OpenSimMutelist (https://github.com/kcozens/OpenSimMutelist) modules which are used with the Open Simulator project. You can also find him reporting bugs, bug triaging, updating the OpenImulator project wiki pages, and helping users via IRC or the mailing list. Kevin also runs the OpenSimulator developer meetings held weekly in OSgrid (http://www.osgrid.org/). You can view his code contributions: https://www.openhub.net/accounts/kcozens or support him by becoming a Patreon donor to the work he does on open-source code projects: https://www.patreon.com/KevinCozens

Ubit Umarov

OpenSimulator Core Developer

Ubit is currently a lead Core Developer for OpenSimulator who has been working on the project since 2012. He was instrumental in coding and implementing into the OpenSimulator codebase many of the updates that were part of the OpenSimulator 0.9 update and developing many of the OpenSimulator 0.9.1 and upcoming releases. View his code contributions online: http://opensimulator.org/viewgit/?a=search&p=opensim&h=HEAD&st=author&s=UbitUmarov and please support this key developer by donating to him directly: https://www.paypal.me/UbitUmarov