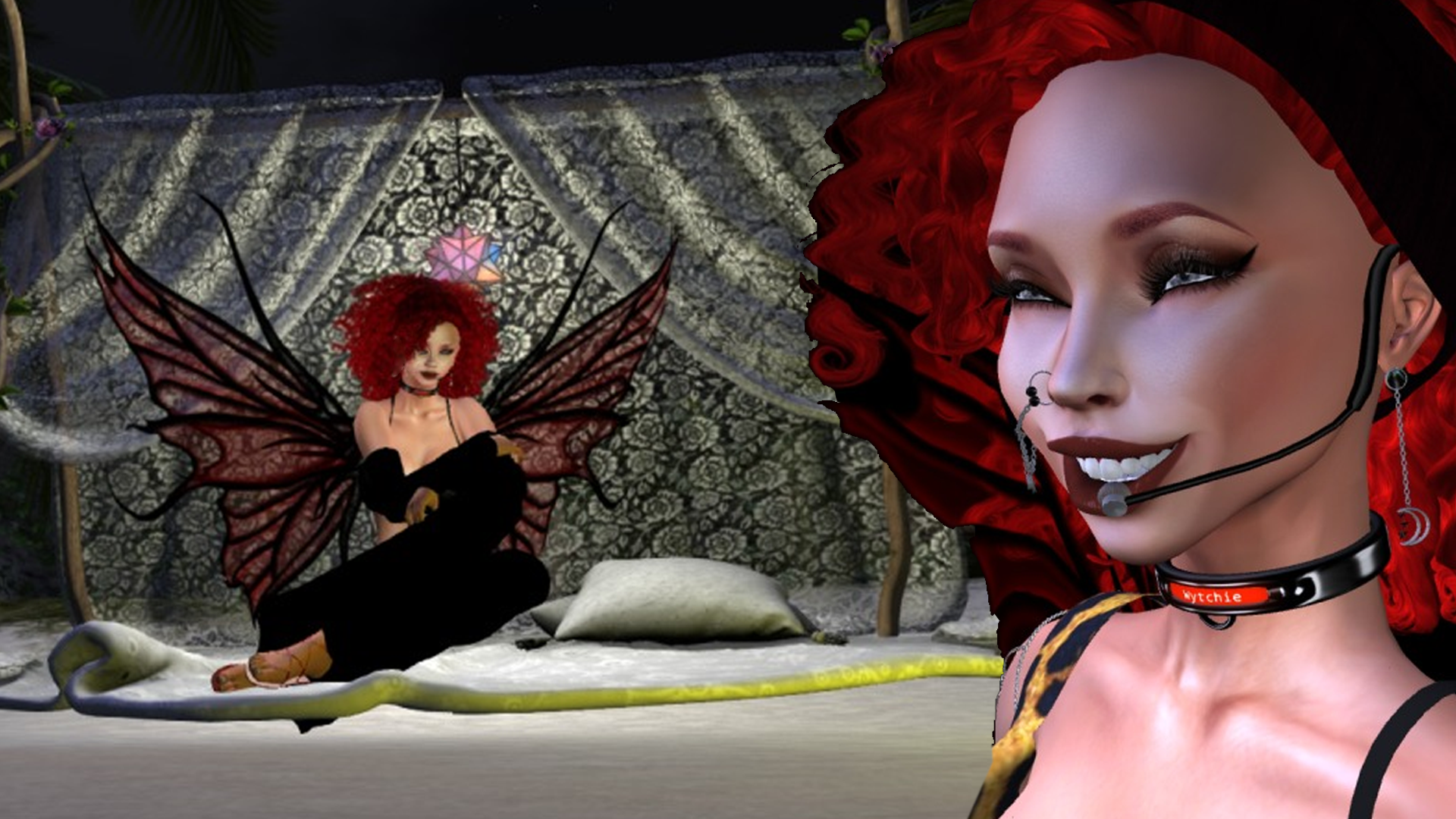 Music with Wytchwhisper Sadofsky
Speaker
Wytchwhisper Sadofsky

Wytchwhisper Sadofsky

Wytchwhisper Sadofsky is a Multifaceted Artist, Singer/Songwriter, Advisor, Spiritually Enlightened Wiccan and Comedic Deviant. She has been singing in SL since 2009 Some of her songs can be sung in English, Domestic Cat, Domestic Potatoe and Domestic Chicken.Called a torch singer by some and a freaky fairy by others she has a unique sultry, sensuous, original, jazzy, alternative, oldies, demented, pop, rock sound at her shows. She supplies unique relaxing vocals, stress reducing melodies and life changing knowledge. Listen with caution while driving or operating dangerous equipment.