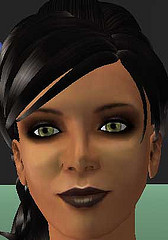 Francisca Yonekura / Frankie Antonelli
About Speaker
Frankie comes from the higher education world where she specializes in instructional systems and emerging technologies in support of learning. Frankie is also known to be a curious traveler immersed in virtual worlds for empowering learning experiences in the company of kindred spirits.
This presentation highlights an exoplanet naming and learning activity in
...
This presentation will highlight the creation and use of a
...
No event found!